This article provides an overview of FINSYNC's Associate Portal that 1099 and W2 employees can access.
FINSYNC allows you to invite your associates (employee & 1099 contractors) to help you better manage and organize the payroll department of your business.
The Associate Portal provides your associates/employees with access to the following areas:
Timesheets (to be submitted for approval).
Access Pay Stubs.
Update Direct Deposit information.
Update Tax information.
Timesheet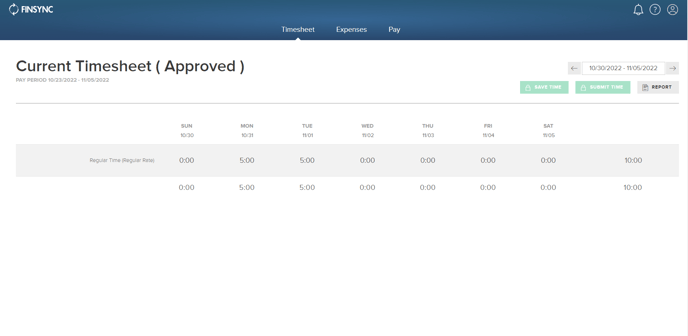 The Timesheet in the Associates Portal can be updated on a daily basis and submitted for approval to the profile administrator.
Pay Stubs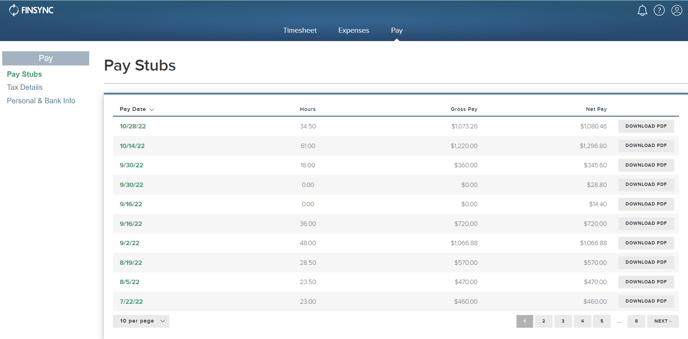 Associates can view their Paystub History at any point in time from within the Associates Portal.
Direct Deposit Information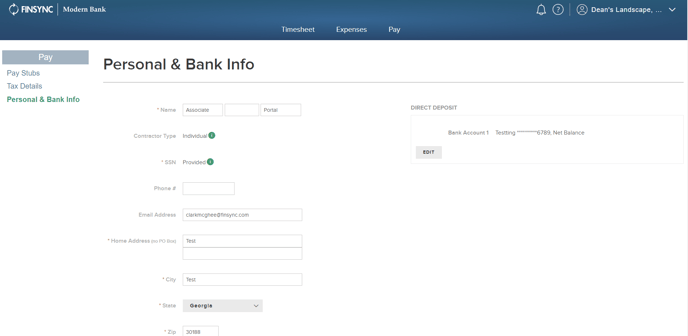 Associates can update their Direct Deposit information at any point in time from the Associates Portal.
Associates can also navigate to the Tax Details section to update their tax information at any point in time.