In order to access and download your pay-stubs, follow the steps outlined below:
1. Log into the FINSYNC application.
2a. If you are both an Associate and an Administrator, click Associate View in the top right corner of the FINSYNC app. You will then see the same page as an associate (Image below).
2b. If you are an associate that has been invited into a FINSYNC account by an administrator, then you are automatically directed to the Associate View page upon logging in.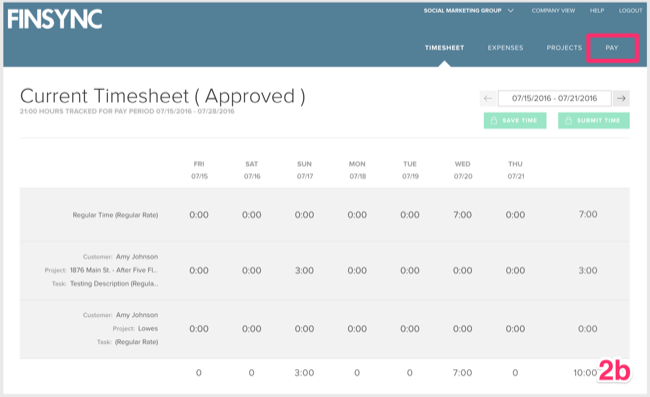 Within this Associates View/Associates Portal, you are able view your own:
Time-sheet

Projects & Tasks (assigned to you)

Expenses incurred (incurred on projects)

Pay Stubs & Tax Information
3. Click the Pay tab in the top right navigation to view your pay stubs for each pay date.

4. Click on the specific pay date that you wish to view. From there can View, Download and Print your pay stub for your personal records.