FINSYNC will automatically import transactions up to 90 days back, however there is a way to import transactions recorded past the 90 day period.
To add/import old transactions, watch the video or follow the steps outlined below:


1. Click on the Banking tab in the top menu.
Note: Select the correct bank account/charge account from the list found in the left hand menu. Be sure that the account selected is the one associated with the transaction(s) you wish to add.

2. Click New on the right side of the page.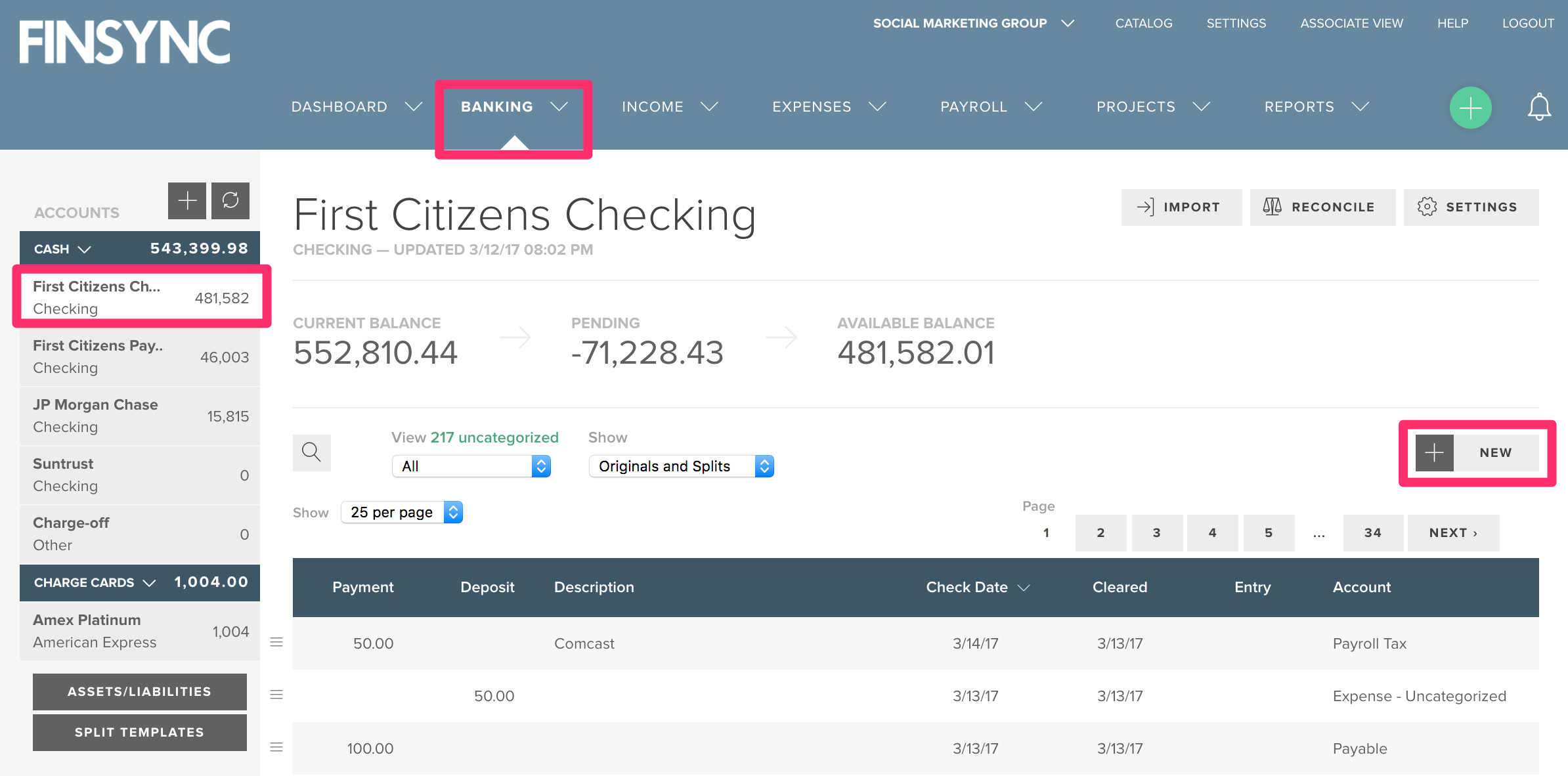 3. A new Transaction template will open. Enter the amount in either the Debit or Deposit fields.
Note: you will see a number of optional settings expand as soon as you begin to enter payment or deposit fields.

4. Enter a Description, Check Date, Cleared (Date).
Note: You must enter a date for "Cleared" for the transaction to be treated as cleared. Otherwise, it will appear as a "Pending" transaction.

5. Click Save.
Note: If wish you to go ahead an assign a general ledger account, add attributes or reconcile, you may do so at this time, but only the required fields marked in pink are required to create a new cleared transaction.