FINSYNC gives you an easy way to track attributes directly from the Banking screen. Attributes are important when it comes to running specialized reports.
For additional information on Attributes in general, (Click Here)
Note: You can remove attributes one by one, or all associated attributes of a single transaction with a single click.
Follow the below steps to easily remove attributes from bank transactions:
1. Click on the Banking tab located in the top menu.
2. The transaction you are wanting to remove associations from will be linked to a particular bank account. This being the case, if you have multiple bank accounts synced with FINSYNC, be sure to select the appropriate account from the list displayed on the left side of your screen. If you only have one bank account synced, then it will be selected automatically.
3. Scroll down and click on the row of the transaction you are wanting to remove attributes from.
(Steps 1-3 are shown in the below image).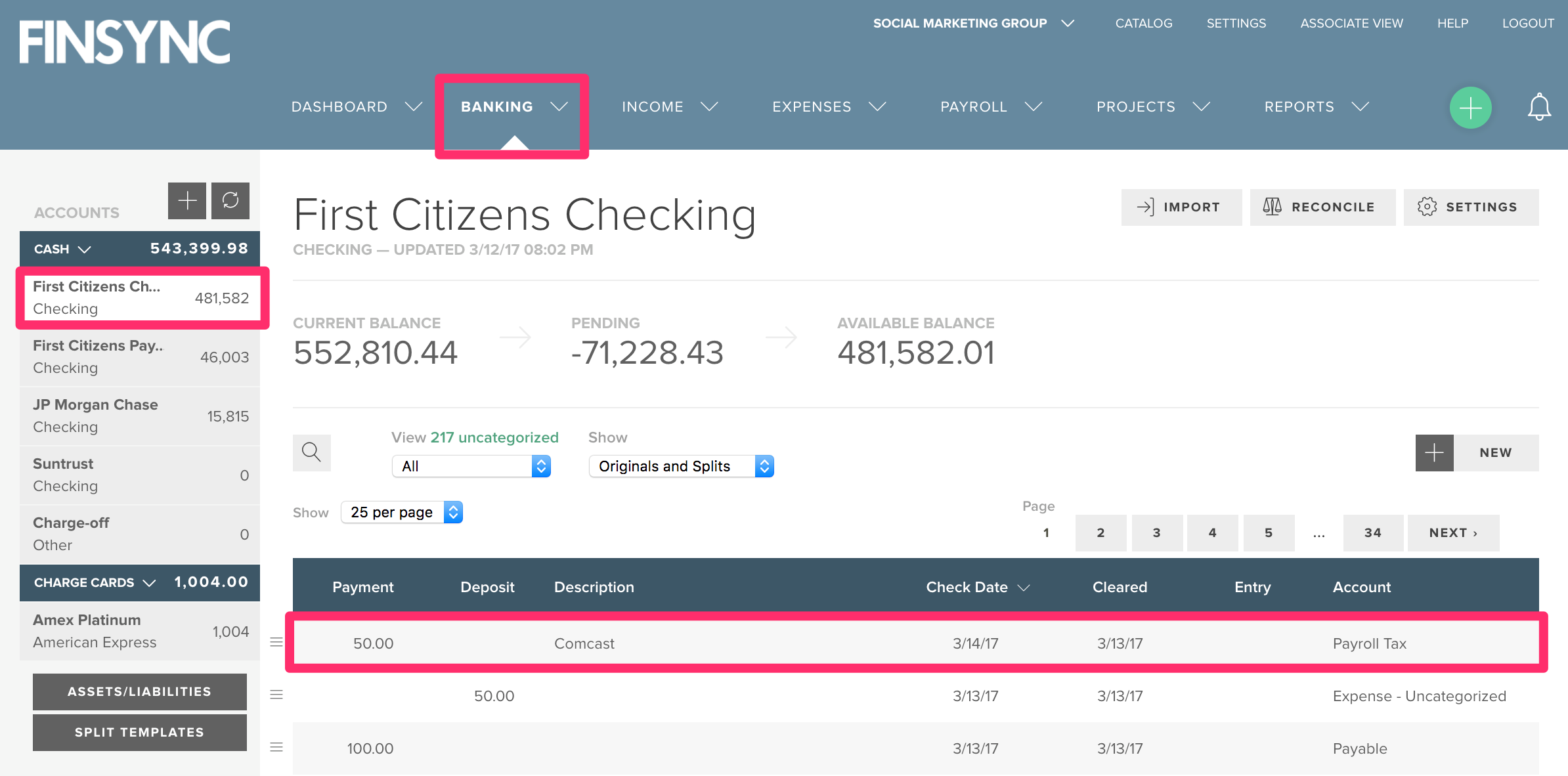 4. Use the "X" in the field for each attribute in order to remove it and designate that field to None.
5. Click Save to lock in your adjustments to attributes.

All Finished!