How to Edit Your Chart of Accounts
FINSYNC makes editing your Chart of Accounts (CoA) easy by using a flexible system that allows different numbering systems and you can also disable CoA numbering.

To being making changes to your CoA follow the steps outlined below:
1. Click the Reports tab in the top menu.
2. Click the Chart of Accounts button in the menu on the left.

Note: Only Enabled CoA accounts are shown by default. You can toggle the switch to see Disabled accounts.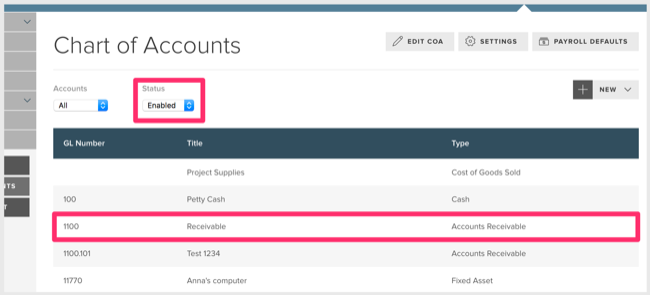 3. Click the row of the account that you want to edit.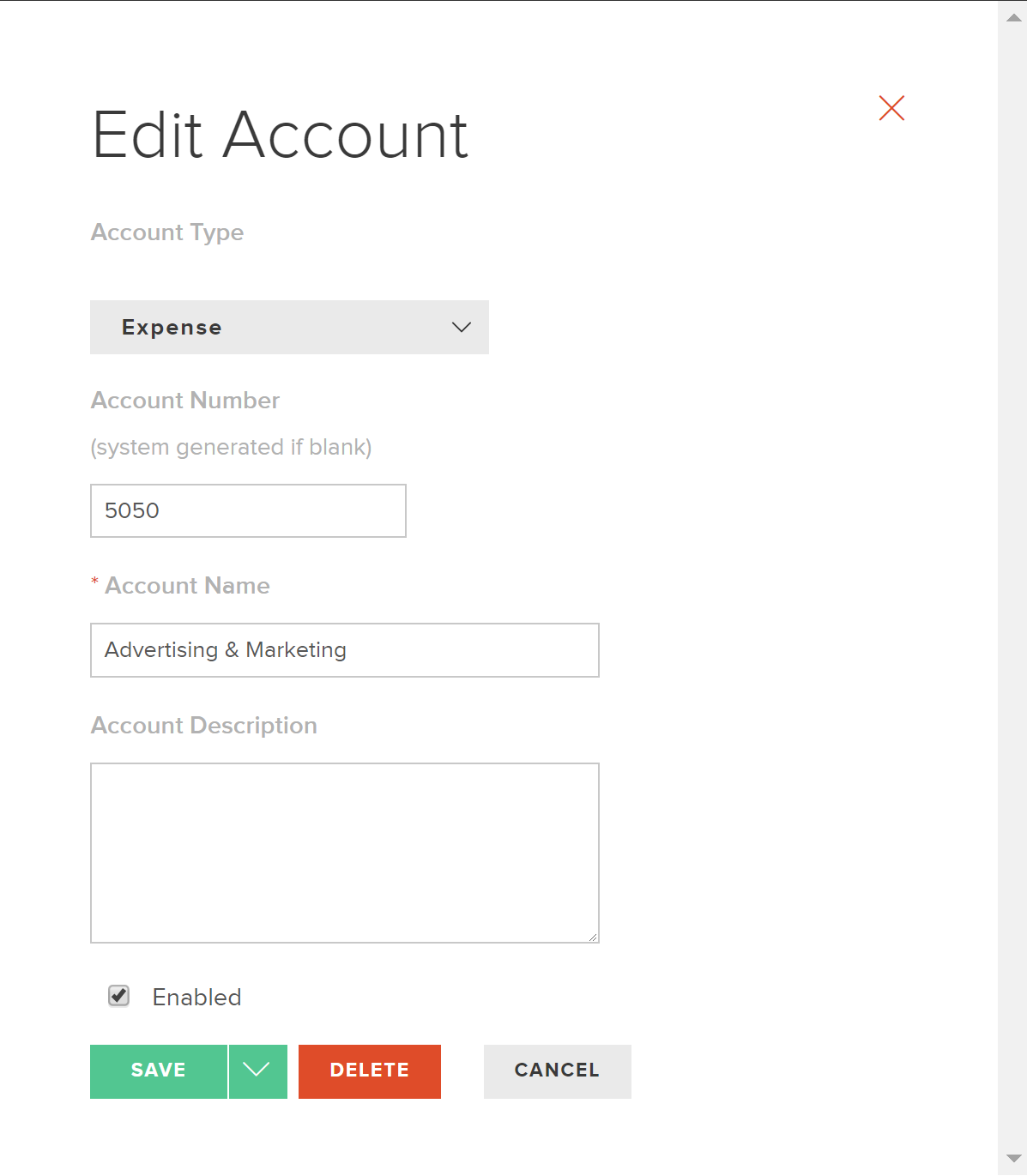 4. If you wish to disable the account, simply uncheck the box next to Enabled and hit Save.

5. If you wish to change the Account Number, Account Name and/or Add an Account Description, simply type those in the available fields and click Save.