FINSYNC helps you track your customer behavior and profitability. First you need to set up each customer. You can then invoice them and create projects for them. You can also designate primary and other contacts associated with that customer.
Setting up customers is easy. Watch this brief video or follow the steps outlined below:
1. Mouse over the Payments tab in the top menu and click on Income.
2. Click on Customers from the menu on the left. All existing customers will display.
3. Click the New Customer button to add a customer and a primary contact for that business.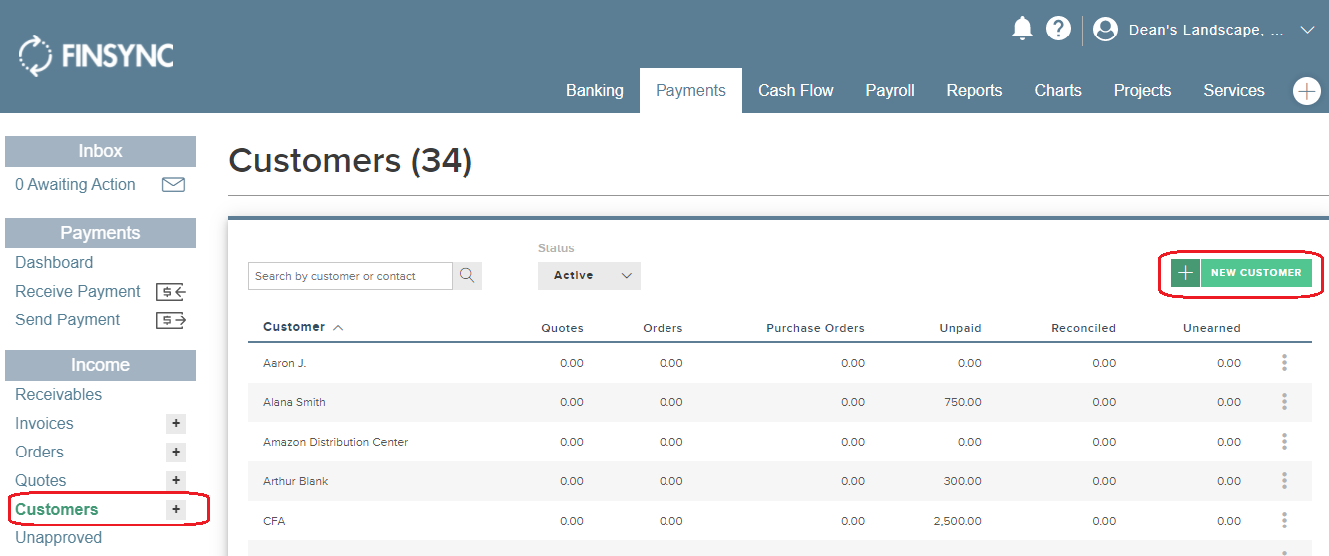 4. Enter the customer/business name (required). Although you can proceed with just the customer's name, it is recommended to include the email address and to add all additional details. To do this, click Add Details and include the additional information about each customer.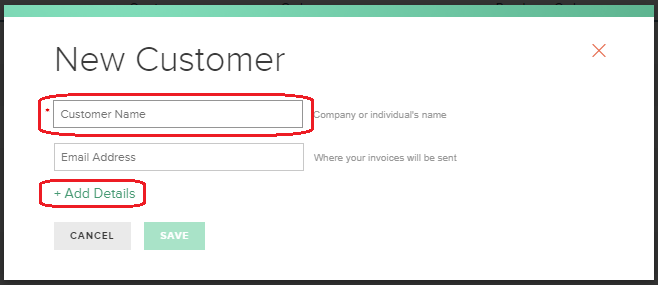 5. After clicking Add Details, enter the necessary details, including the Primary Contact information. Be sure to click Save when complete.