Your FINSYNC profile gives you the flexibility and ability to make changes to your customer list as the need to do so may arise. You can easily make changes to the following categories of any customer profile you have created from within your FINSYNC account: contacts, addresses and more.

Editing existing customers is an easy process, to do so follow the steps below:
1. Mouse over Payments and select Customers.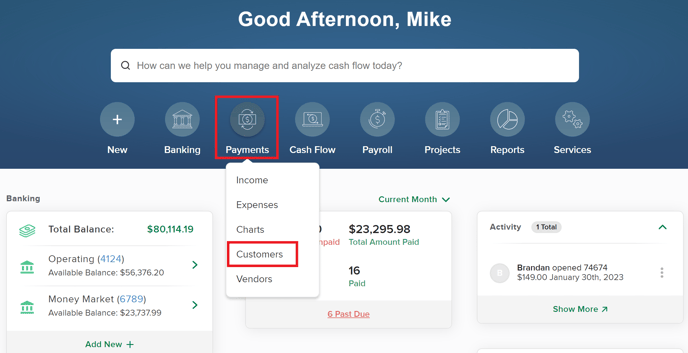 2. Select the customer you wish to edit.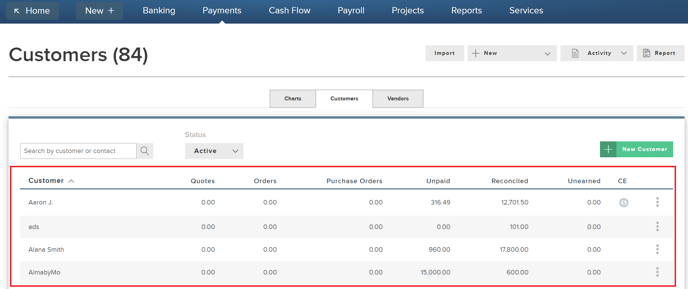 3. You can edit your customer information by selecting the Customer tab at the top and selecting edit in each of the sections shown below.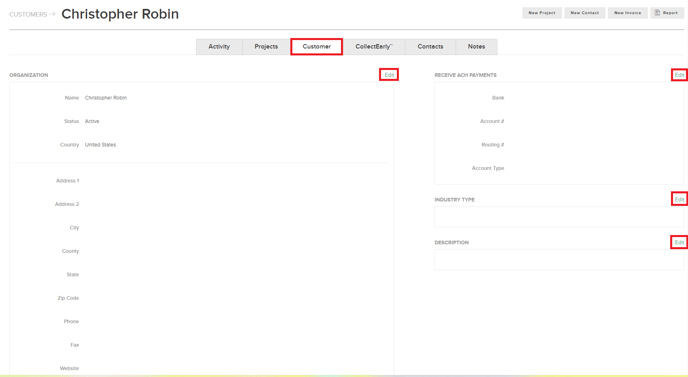 4. Select Save to lock in your changes.




5. Select Contacts to edit your existing contacts. You can also add new contact here. The star on the left of the contact name column indicates the default primary contact.
NOTE: To change the default primary contact, simply select the yellow star on a different contact row.
→ Select New Contact if you wish to add a new contact
→ Select the Pencil Icon on the right of the contact row to edit an existing contact.

6. You can create new notes by selecting New Note or modify existing notes by clicking the pencil icon on the right of any existing note. They are saved and sortable by date. Select Save to complete your changes.

Related Articles:
How to Add New Customer Contacts
Adding Contacts to Customer Records
Adding Users and Modifying User Permissions (Sharing and Inviting Users)
Customer Statements (Statement of Account)