As the face of your institution, your business bankers' interaction with clients is critical for long term success, and attracting top talent should be a high priority.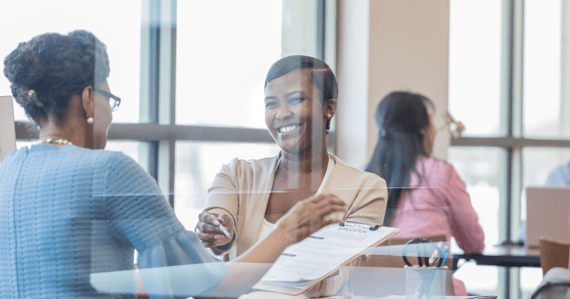 In an article titled "Compensation Strategies to Retain Your Bank's Top Talent," Mark Heinemann, President & CFO of Farmers State Bank of Hartland is quoted as follows:
You can't pay your best people too much. The best people perform even better when you pay them a higher salary. They are internally motivated and feel like they need to justify their worth to the organization and to themselves.
In times of economic uncertainty, sharing that belief is easy while acting on it may seem risky.
The greater risk, however, is providing less than stellar service and seeing staffing costs balloon if retention becomes an issue. The same article concludes hiring costs fluctuate between 30% and 150% of a banker's salary. That's a significant cost on top of wages that is plaguing the banking industry with 24% turnover for non-officer positions.
One way to increase compensation without putting existing margins at risk is to introduce new lines of revenue via third parties. The benefits include:
A new line of revenue to the bank
A new service offering with which to reengage with existing clients
A point of differentiation when for your bank when trying to win business from a client who is shopping multiple options
A new revenue pool from which to add variable compensation for bankers
At FINSYNC, our approach centers around business banking and has significant upside for hiring and retaining business bankers as well as the bank:
Accounting software is needed by all businesses
Accounting software has historically been a cost center for banks
Cloud accounting software is sold on a subscription basis and pays a recurring revenue sharing for the life of the relationship
Our revenue share supports a significant bonus for bankers at the time of sign up and ongoing monthly payouts for the bank!
If you would like to know more about how offering FINSYNC can help you attract and retain the best talent with a strong compensation plan, schedule some time with our team.
You May Also Be Interested In: