FINSYNC account owners can set up various types of permissions for users who have access to their business profiles. A common question is how to create an environment where a minimum of two people have to touch a bill for it to get paid. FINSYNC supports this.
Follow these steps to set up a two-touch bill pay environment:
In this demonstration, you will be setting the following permissions:
User #1 will have permission to Approve bills but not Pay bills.
User #2 will have permission to Pay bills but not Approve bills.
1. Click on the Company Profile Icon

in the upper right corner of the screen.
2. Click on Account Settings.
3. Click on the Sharing tab in the left-hand menu.
4. Select Edit Access for User #1.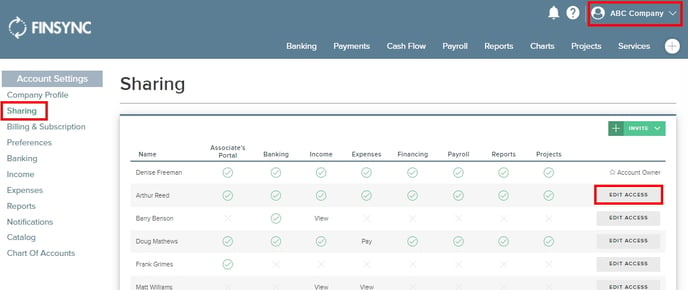 5. In the column labeled Access Level, give User #1 Manage rights for Expenses.
6. In the Special Permissions column, mark Approve bills. For User #1, the Pay Bills box should not be marked.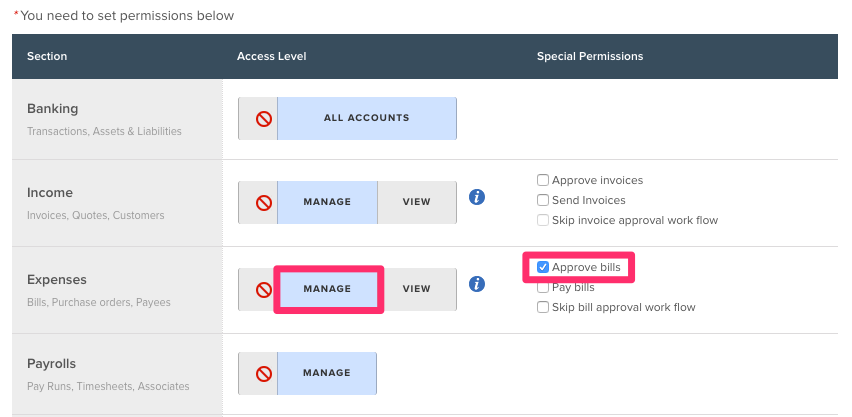 7. Scroll to the bottom and select Update Permissions.


8. Open User #2 through Edit Access.
9. Give User #2 Manage rights.
10. Mark the Pay Bills box and be sure the Approve Bills box is not marked.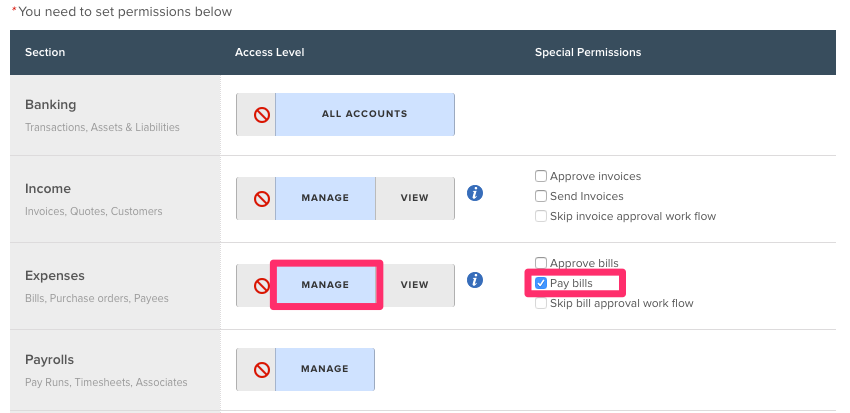 11.
Scroll to the bottom and select
Update Permissions
.