How to View Your Subscription Billing Information
FINSYNC offers an easy way to view the billing information of your subscription level.
To be able to view your subscription billing information, watch the video below or follow the steps outlined below:
1. From the main page, click on your Company Profile Icon in the upper right hand corner of the screen and click on Profile Settings.
2. From the Company profile page, under Account Settings at the left hand corner of the screen - click on Billing & Subscription.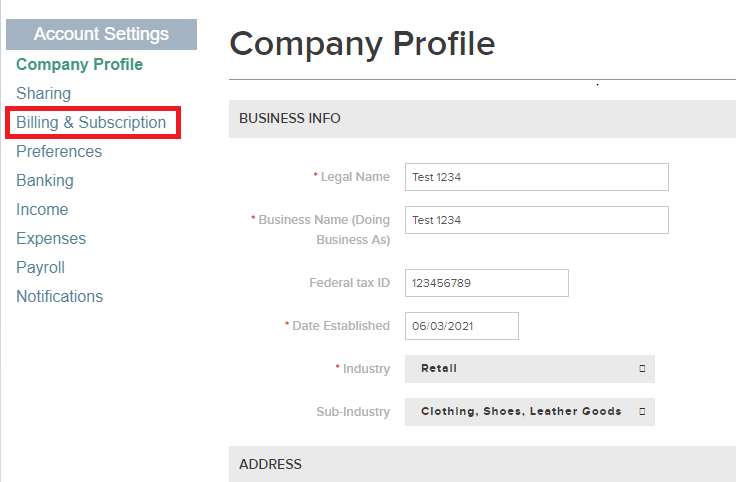 3. From the Billing & Subscription page, scroll down to see your invoice history on the lower right and the upcoming charges to expect on the lower left of the screen.