Using the Payments Inbox feature of FINSYNC, you can centralize control of your cash flow by collecting income from customers and paying vendors with greater control, security and speed. Your customers and vendors never see your sensitive bank or charge card information. This article discusses how your customers make payments to you. At the end of the article is a recording of a webinar that discusses issues involved in receiving payments from your customers.
You Send
From anywhere in FINSYNC, select the Payments tab.

The Payments panel on the left side includes links to three areas: Dashboard for an overview of your payments sent and received, Receive Payment to request payments from customers, and Send Payment to make payments to vendors. (Receive Payment and Send Payment are also found as green buttons at the top of the Payments In and Payments Out sections, respectively, of the Payments tab.)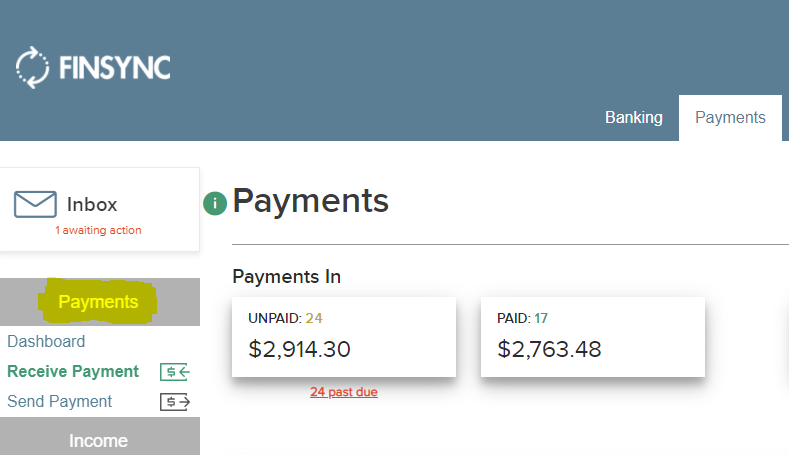 Select Receive Payment to create a new payment request. Complete the simple form, including selecting a customer or creating a new customer record. You can include file attachments for your customer to receive, such as supporting documentation or a more detailed invoice.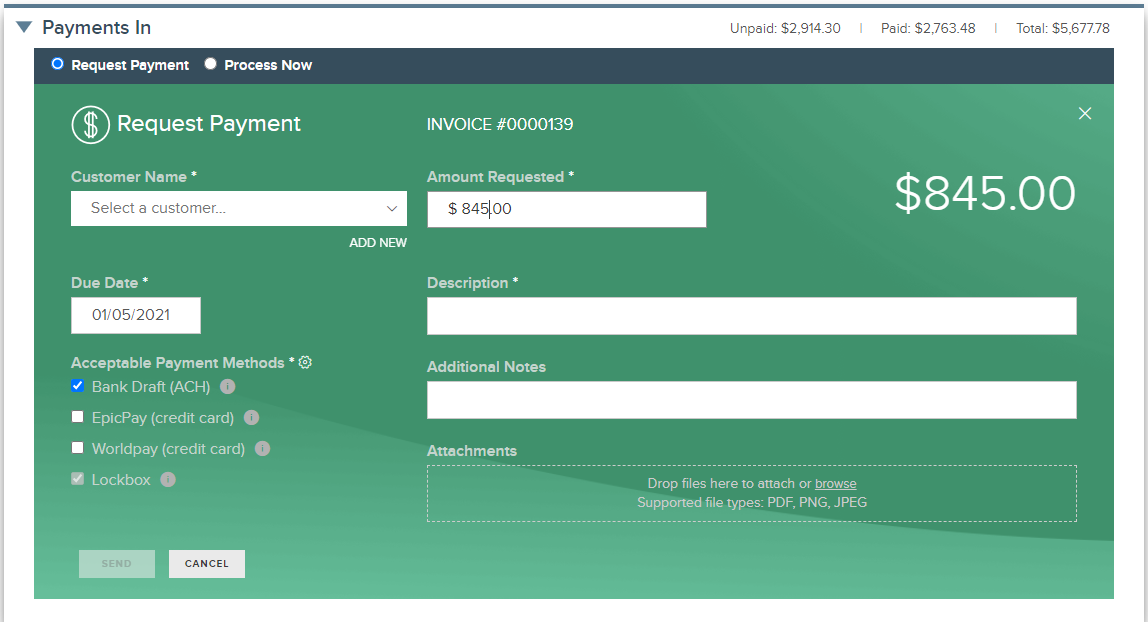 Before sending your first payment request, you'll need to set up your accepted methods of payment, such as ACH (bank draft), credit card, or PayPal. To do so, select the cog icon next to the Acceptable Payment Methods heading.

Each time you send a payment request, you can choose which payment methods to offer.
Select Send and your payment request is emailed to your customer. If you prefer to send a more traditional invoice with line-item detail, select Invoices from the Income section of the left-hand column, and select New Invoice.
They Receive
Your customer receives an email notification with a link to view the invoice.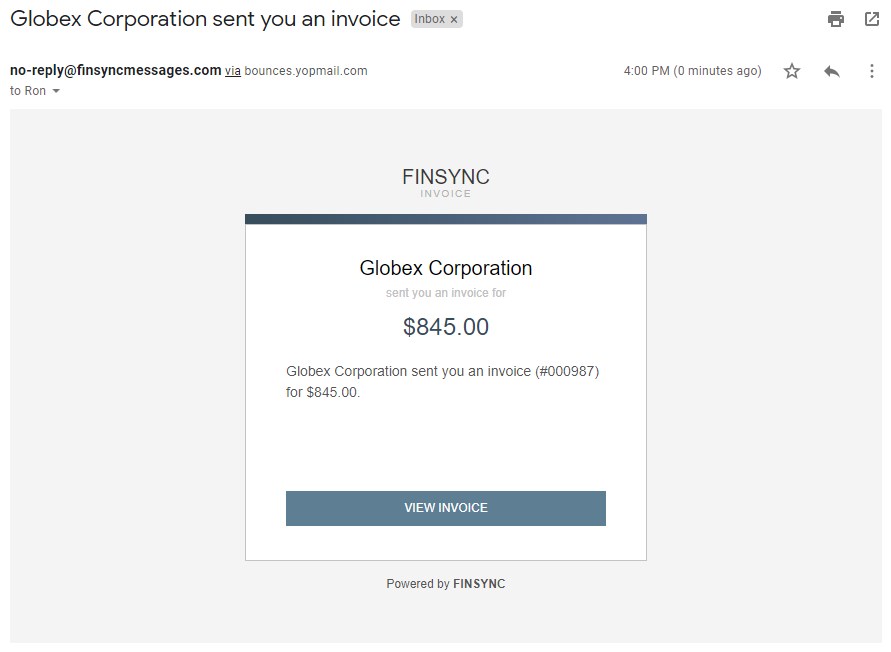 Selecting View Invoice displays the invoice detail and option to pay.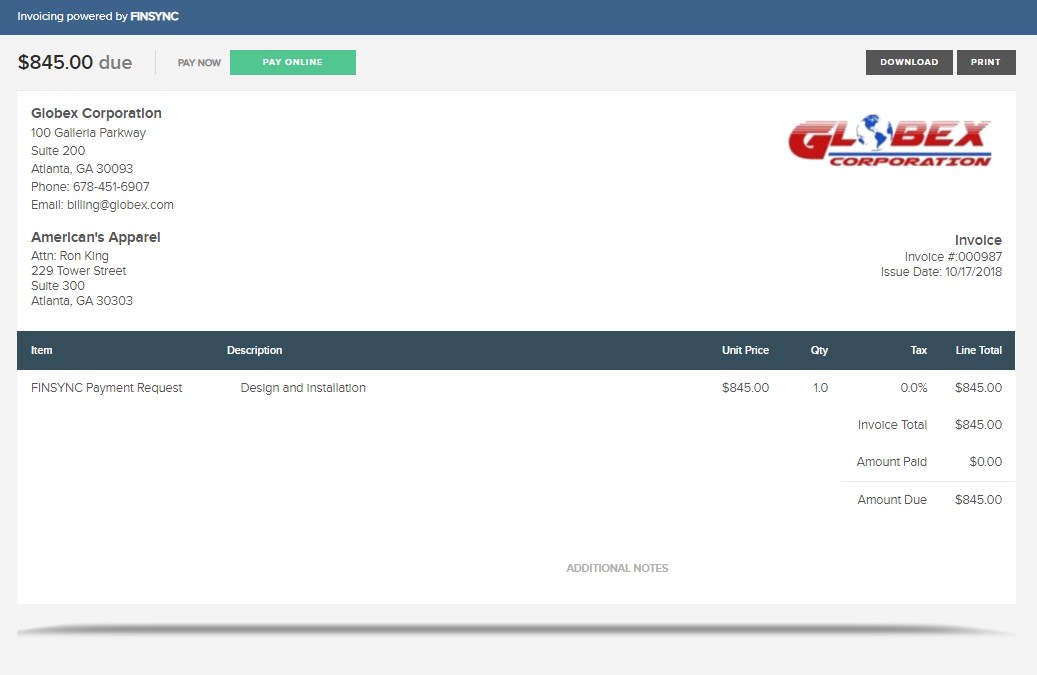 Your customer can choose to create a login and password before paying the invoice, which allows them to save their payment methods for future invoices, as well as keep a record of their payment history. Alternatively, they can pay without creating a login.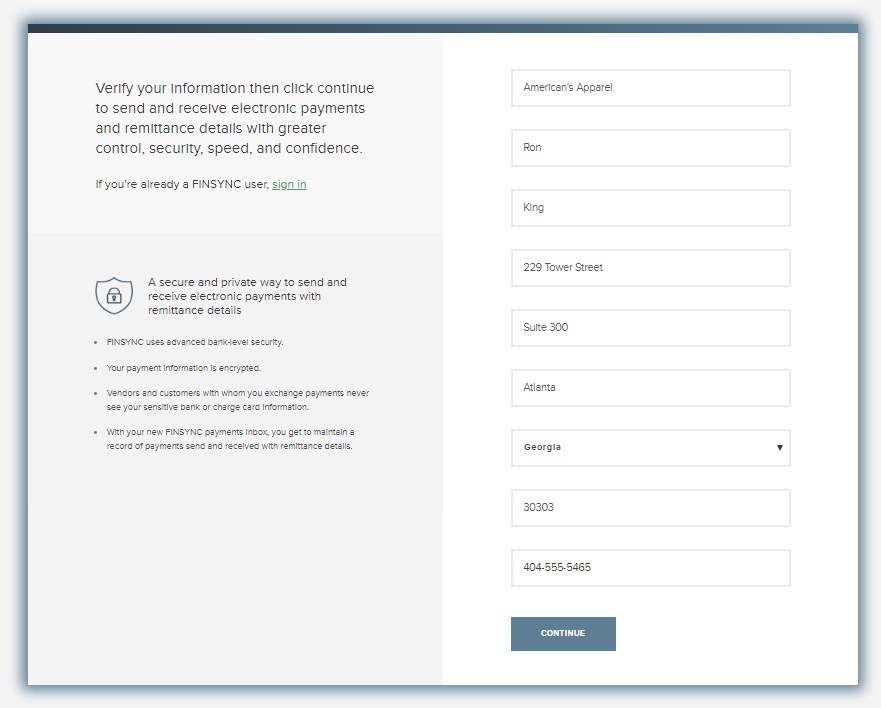 The payment options you selected are displayed as buttons at the top of the invoice.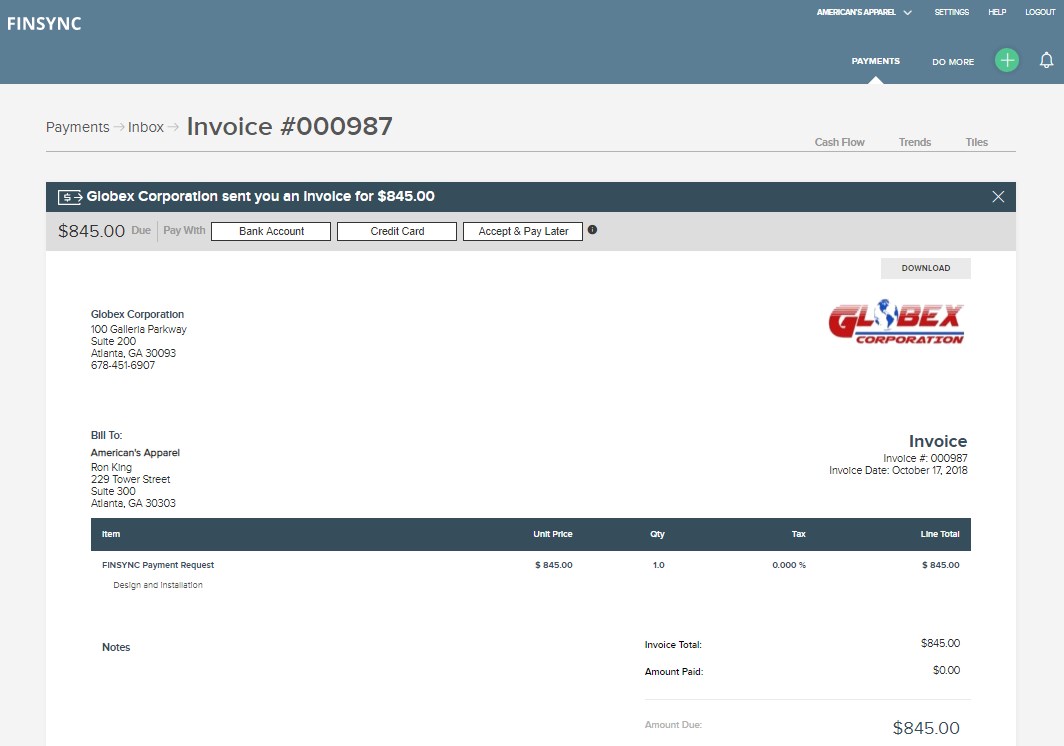 Your customer enters their bank or credit card details.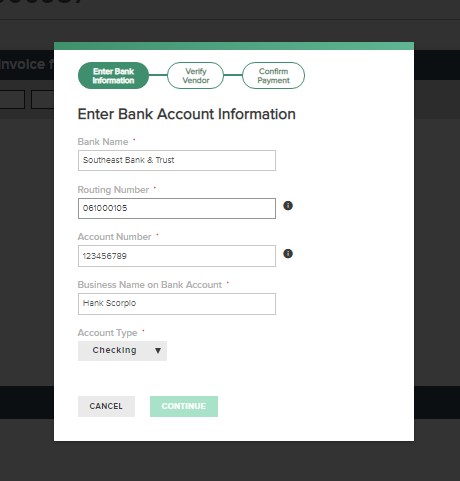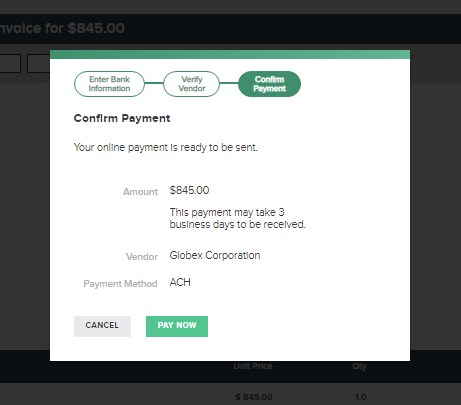 Now your customer has a simple, central place from which to receive, manage and pay invoices from you and from other vendors.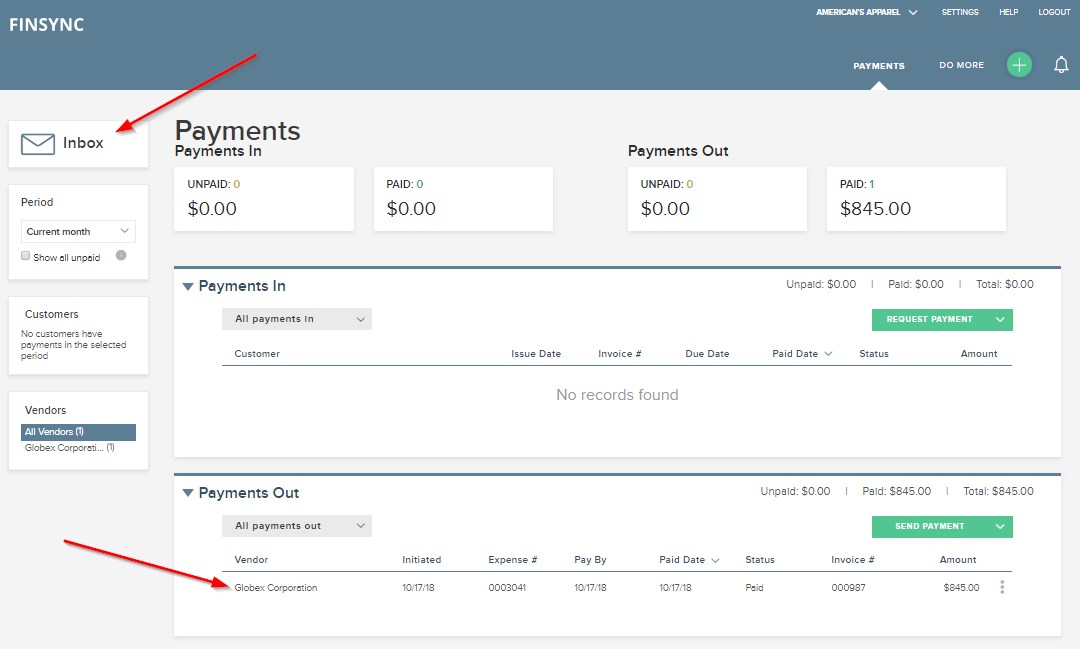 The following webinar discusses receiving payments from customers.