FINSYNC's integrated system saves you time by letting you convert quotes (sales quotes or service quotes) to invoices in a few simple steps. This article shows you how to convert a quote directly to an invoice. During this process you can also edit, save, or send the quote.
Once you receive customer approval for your quote, converting it directly to an invoice is easy, to learn how to do so, follow the steps outlined below:
1. Select the Payments tab in the top menu.

2. Select the Quotes tab in the left menu.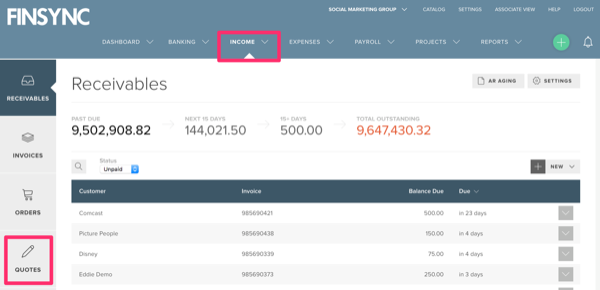 4. You will now see a list of all your existing quotes. From the table, find the quote you are wanting to convert into an invoice. Mouse over the Ellipses (stacked circles) at the far end (right side) of the row.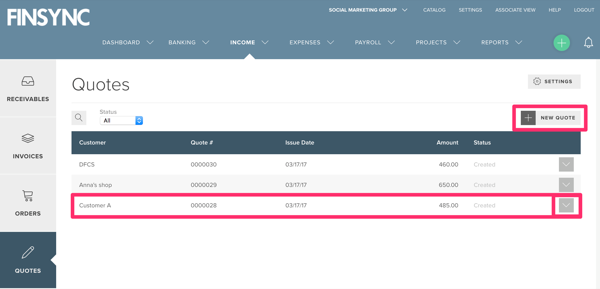 5. Select Convert to Invoice from the drop-down menu.

6. You will then be prompted for a final approval to confirm recipient and ACH payment option.