Building a loyal client base is beneficial for every accountant.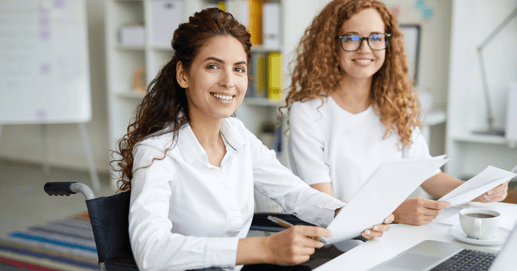 According to studies, customers who are loyal to a company tend to invest 67% more. Though loyal customers make up a small fraction of your total customer base, they tend to contribute about 80% of your entire income.
When a customer receives a positive experience from you, they will appreciate it and will likely request your services in the future. They might also recommend you to others. Ultimately, cultivating loyalty among your customers can be useful especially during a crisis, when people want services from individuals and companies they know and trust. With that in mind, let's look at some ways to attract more clients for your accounting practice.
Connect With Local Startups:
Emerging businesses often don't have full-time accountants, but might be in search of part-time services. Find out what new businesses have started in your area and inquire whether they are interested in hiring an accountant. You can even offer to volunteer or provide assistance at minimum costs to struggling organizations. This might help you receive a commission or reference at other places which might be in need of your services.
Use Your Personal and Professional Networks
This might be a traditional method, but word-of-mouth marketing has proved to be among the best ways to spread awareness. Ask your friends and family members to inform their networks about you and the services you offer. Talk to all your professional contacts and provide them with digital and physical business cards.

Join Groups on Social Media Channels
Use social media to connect with your future clientele. A simple way to get started is by searching and participating in relevant accounting groups on Facebook and LinkedIn. Introduce yourself in a post and try to actively engage by commenting on others posts, asking questions, sharing resources, etc. These tactics are more likely to get you noticed and encourage people to try your services. If you are looking for small businesses in particular, Alignable is another social media platform worth considering.

Organize Informational Sessions Such as Webinars and Seminars
People want to know that they can trust you as a knowledgeable and reliable professional. Build your credibility by organizing webinars or seminars and position yourself as an expert in the accounting field.
Encourage your attendees to actively participate by letting them ask questions. At the end of your webinar make sure to share where the attendees can receive updates, whether it's your website, newsletter, or social media channels.
Make sure you constantly follow up with your leads and continue to provide great service to all clients. You'll be surprised to see how these steps will get the momentum going.