Are you a FINSYNC Limited account user that is interested in upgrading to leverage FINSYNC to support your business? Good news, FINSYNC offers a number of plans for your business and upgrading is easy!
Business owners will quickly realize that FINSYNC is truly the all-in-one platform that they have been looking for. The sooner one upgrades from a Limited Account to any higher level of software, the sooner that business can start to utilize the additional features and capabilities that come with the FINSYNC subscription. This articles describes the process involved when upgrading to a different level of software. For the sake of ease and convenience the steps involved are the same regardless of the level of upgrade.
To upgrade to a new FINSYNC plan, follow these steps:
1. Log into your FINSYNC Limited Account.
2. Click the Company Profile icon at the top-right of the screen.
3. Click Account Settings.
4. Click Billing and Subscription.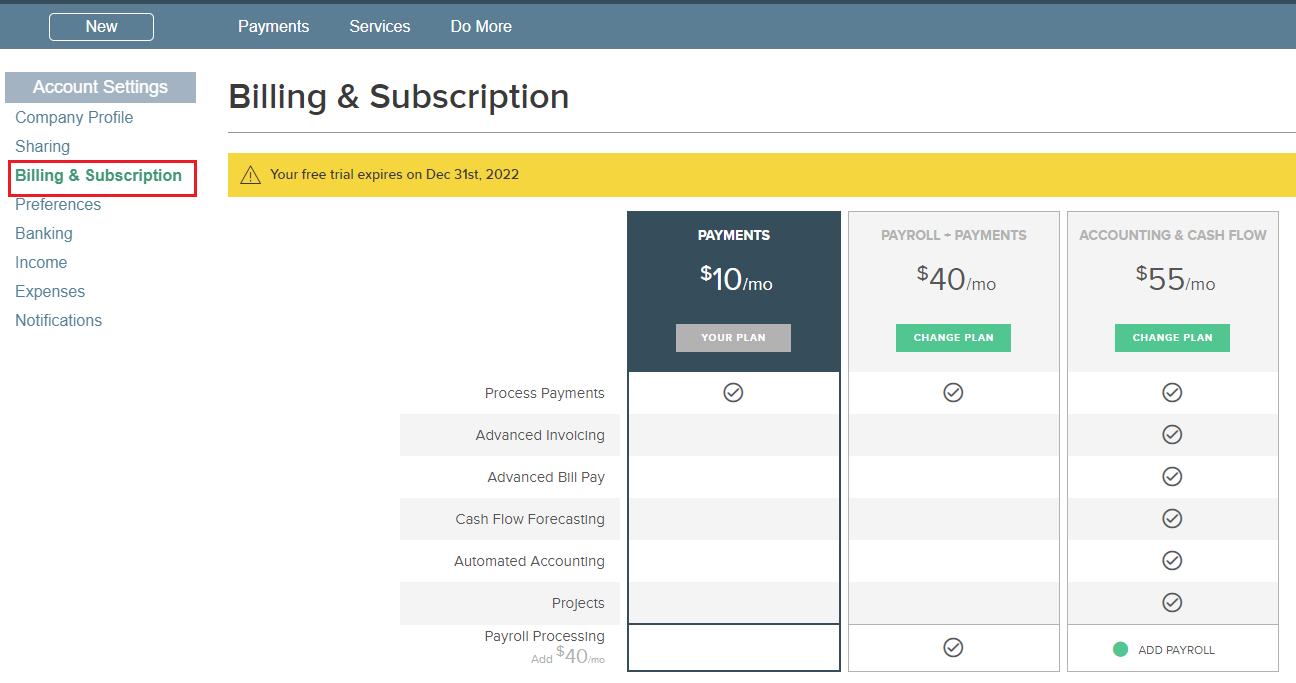 5. Within the Billing and Subscription screen, there are options to change the plan to add additional features and capabilities dependent upon the plan being chosen.
Your Plan indicates the current plan you are subscribed to as well as your accessibility.
The plans available for upgrade will have a Change Plan button.
To change or upgrade to another plan, simply click the Change Plan button under the desired plan. In this example, the current plan is the Payments level and can be upgraded to either the Payroll + Payments Plan or the Accounting & Cash Flow Plan.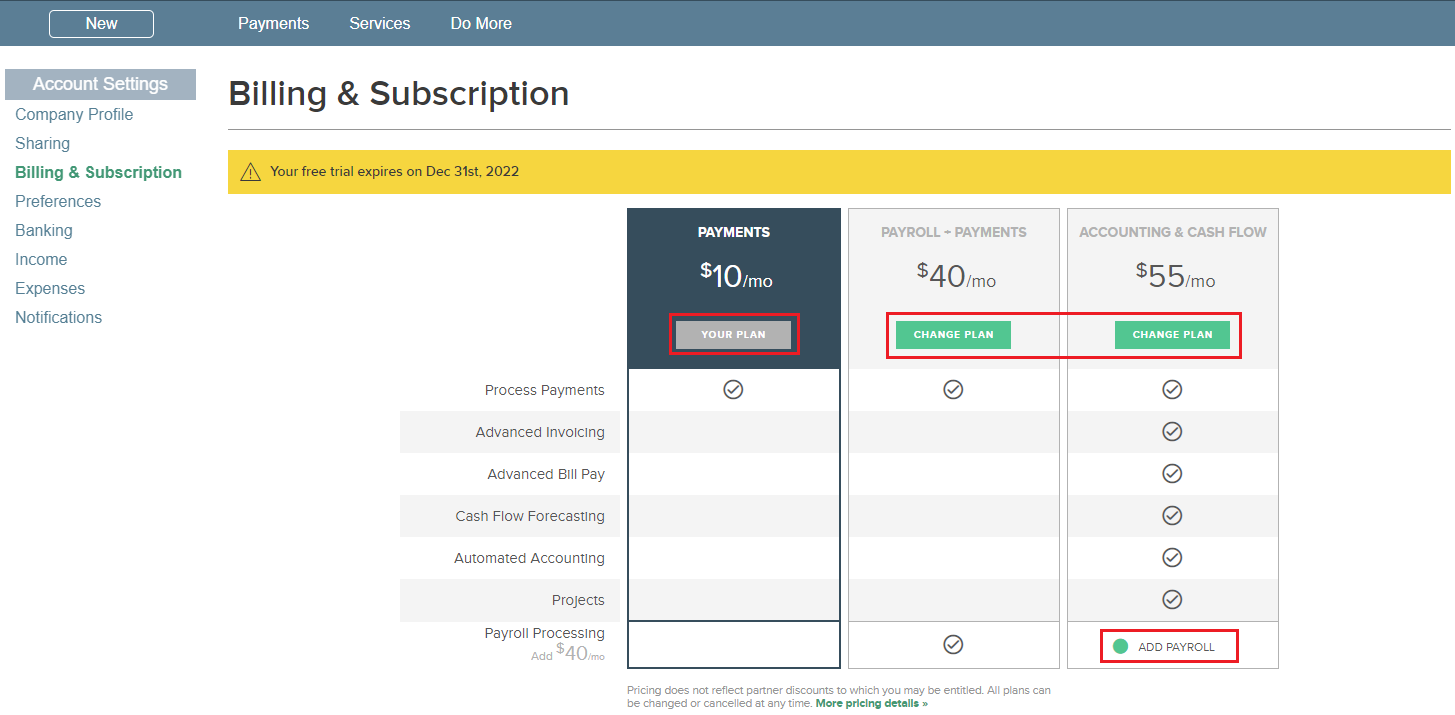 6. After clicking the Change Plan button, the following will appear to confirm the change and will note the new plan selected. Click OK to continue with the process to change the plan.
7. After confirming the new plan, the following will appear to confirm the funding account. Review the information and then click the SAVE AS FUNDING ACCOUNT button to confirm the account and finalize the process to change the plan.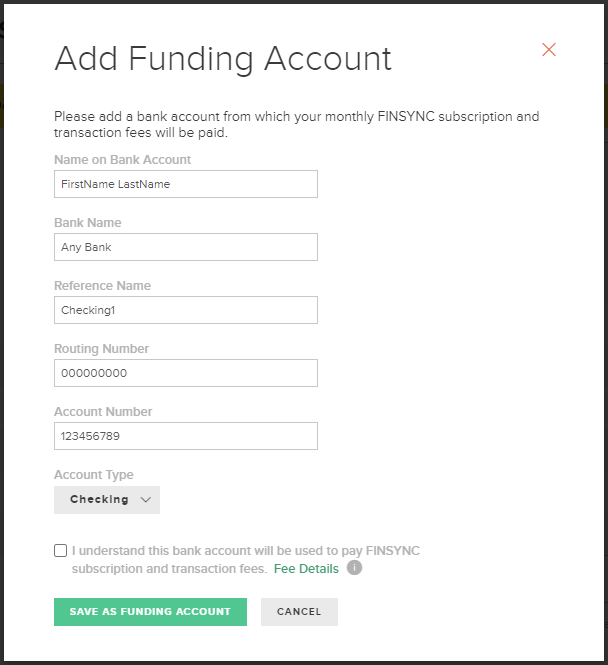 The process for upgrading/changing the plan is now complete.
The Billing and Subscription screen will now reflect the new plan and you can now proceed with using the new features.